Overall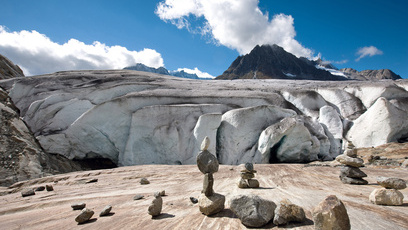 Inclusion in "Ecotourism" does not constitute a label. In fact, its objective is to highlight interesting and innovative projects. In spite of its expertly defined and broadly reviewed criteria, it remains a subjective part of the evaluation process. The list is not exhaustive.
Criteria in detail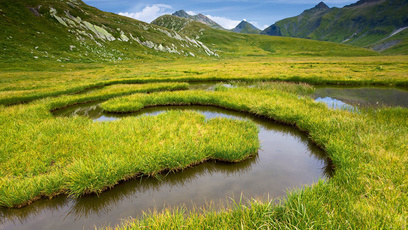 Comprehensive
The needs of the guests must be covered. The experience must trigger a desire to travel and should not be motivated by technology.
Sensitive areas are to be taken into account (waste prevention, steering of visitors).
The experience should have an awareness-raising/informative character and provide a better understanding of local conditions or culture.
The focus is on rest and relaxation away from any mass tourism. The offer should be brought to life for the individual tourist.
The experience promotes interactions between guests and locals.
The offer enables the generation of regional or local added value.
Use of public transport
Use of mountain railways
Admission ticket
Local foods etc.
The location of the offer is accessible by public transport, tourist transport installations or other "slow" modes of transport such as bicycle, hiking etc.
Any physical or safety-related guest needs will be comprehensively taken into account.
Safety
Sanitary facilities
Orientation
Guests can find out more about the offer in advance.
Internet
Telephone
Brochure
Mobile platform
Nature adventures
The focus should be on the nature adventure.
Nature is alive (no museum)
Nature is free (no zoo)
The element of nature must be brought to life.
Natural objects are included in the Swiss Inventory of Landscape and Natural Monuments of national importance (BLN) and are relevant for tourism.
Cultural experiences
The cultural experiences are unique and authentic.

The focus is on the hand-made manufacture of typical and local products.

The offer must be rustic, genuine or historical.

Especially the cultural experiences are tied to a place.
Exclusion
Technology-oriented offers that don't trigger a desire to travel.
The experience has a disturbing or damaging effect on nature.
Entertainment and high-profile productions.
Adrenaline-driven adventures associated with speed.
Places of natural beauty that are not part of the Swiss Inventory of Landscape and Natural Monuments of national importance (BLN). However, offers related to natural beauty can be included if they raise awareness.
Restaurants based on complex processes.