Intro
Podróż Grand Tour po Szwajcarii jest celem. Trasa ma 1643 km i prowadzi przez cztery regiony językowe, pięć alpejskich przełęczy, do jedenastu miejsc wpisanych na listę światowego dziedzictwa UNESCO, jak również do dwóch biosfer i wzdłuż 22 jezior. Trasa zapewnia skoncentrowany wgląd w Szwajcarię z jej przepięknymi, malowniczymi widokami i klejnotami kultury.
Sections along the Grand Tour of Switzerland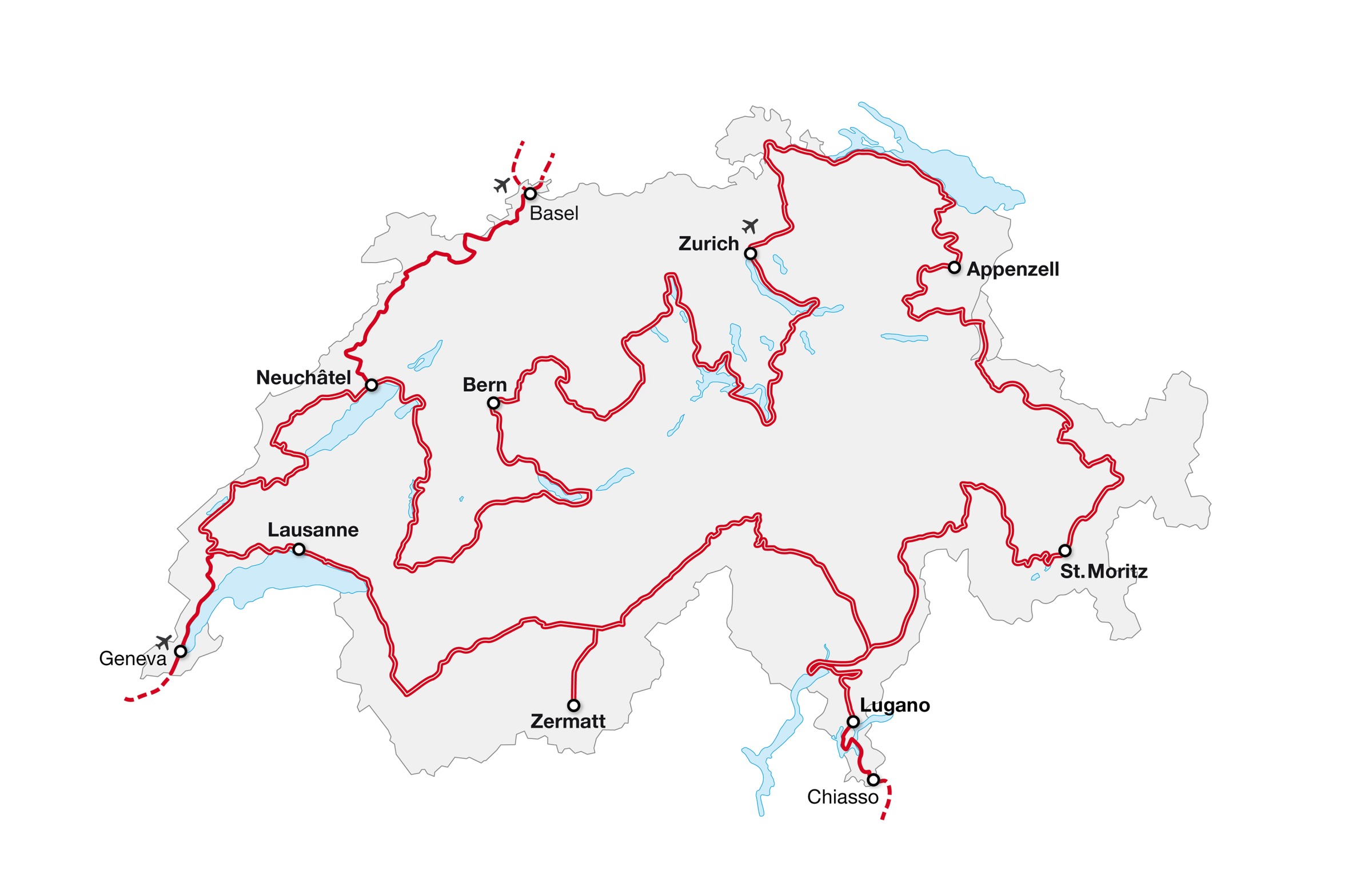 Informacje praktyczne
Tutaj znajdziesz przydatne informacje i aplikacje, które pomogą w organizacji idealnego wyjazdu. Sprawią, że Grand Tour po Szwacjarii będzie niezapomnianym przeżyciem.
Pokaż wszystkie

Informacje praktyczne