Szwajcarskie hotele historyczne
Flims Waldhaus, Schweizerhof Flims
Intro
Wyjątkowe hotele, w których czas się zatrzymał. Oryginalne wyposażenie, dbałość o szczegóły, interesujące lokalizacje. Hotele z duszą i ciekawą historią.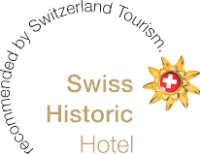 Swiss Historic Hotels are:
Charming
Guests will be enchanted by both the historical architecture and the stories that these old buildings have to tell.
Vibrant
Time has shaped these hotels – each impresses guests with its own character and impressive appearance, playfully combining old and new.
Welcoming
In the best tradition of hotel hospitality, the host will ensure guests receive a warm welcome and personal attention.